Well, are you wondering just who is winning the Browser War?
Have a look for yourself
---

Get on the winning side and download Netscape 4.04 now!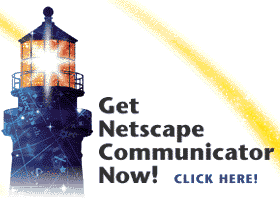 .
it comes with America Online's Instant Messaging Service (the IM Machine)
or get it separately
.
---
back to
Hutchison.net
.
back to the
Trezevant Bear Den
.
back to
FootBall.net